Valentin Stalf has raised $670 million to disrupt the banking world. His fintech startup is now valued at $3.5 billion, making it one of the largest in Europe today.   
In our recent interview on the DealMakers Podcast, Stalf shared his journey to becoming an entrepreneur. We talked about startup fundraising, how to master a pivot, perspective-changing travel, and how to ensure your business idea and product is a success.   
Listen to the full podcast episode and review the transcript here.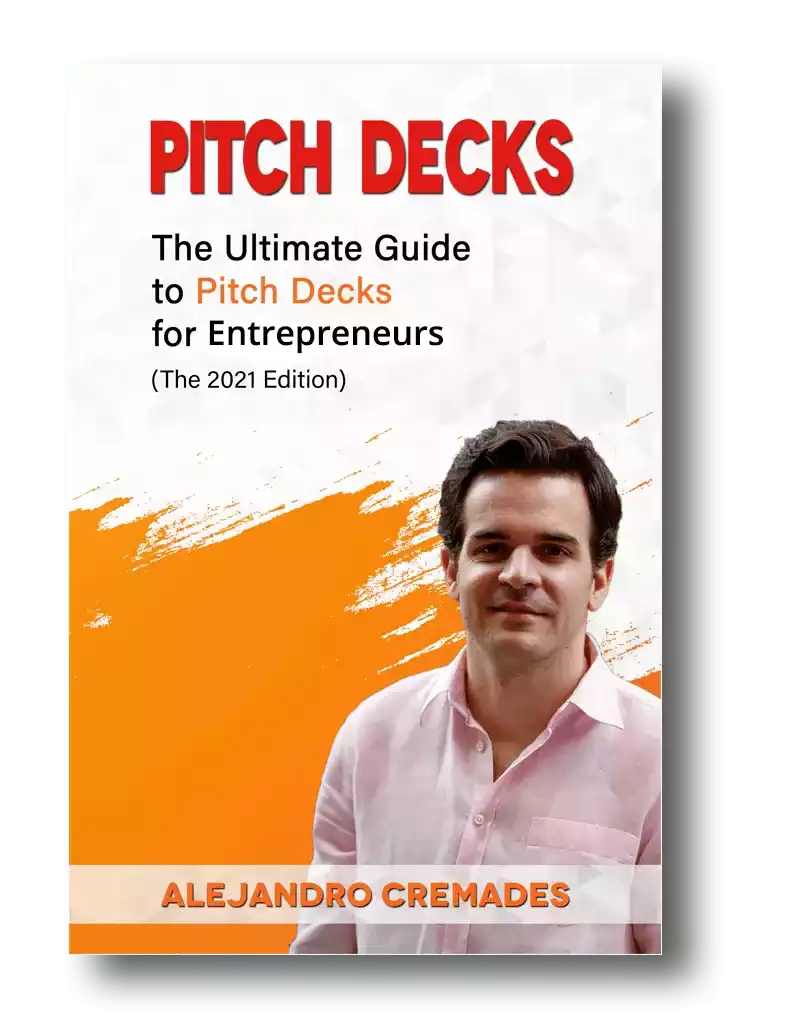 *FREE DOWNLOAD*
The Ultimate Guide To Pitch Decks
Here is the content that we will cover in this post. Let's get started.
Europe's New Renaissance  
Valentin told our listeners that he just recently opened an office for N26 in Vienna, Austria. The hometown where he was born and raised. From his perspective, the city is a product and technology hub in a city with a great quality of life.  
Although Europe seemed to have lagged well behind the US in startups, tech innovation, and venture capital, that is changing.   
After years of losing great innovators, business people and billions of dollars in companies, Europe is getting serious about its startup ecosystem. Valentin says now the biggest events there are focused on startups and innovation.   
The Side Effects Of Travel  
Traveling is incredibly important for entrepreneurs. Valentin made the rare move to go to university in another country. A choice that wasn't common at the time. Today, he sees it as one of his best and most formative decisions.  
He attended the University of St. Gallen in Switzerland to study business administration, accounting, and finance, and eventually got his master's degree.   
Travel challenges you in many ways. Especially if you are doing more than just heading to a tourist resort where they speak your language for the weekend.   
However, it was a trip to Tokyo that really helped give this entrepreneur a hyper valuable perspective on customer service and design.   
His semester spent in Japan gave him great contrasting insights into other ways of thinking about business.  
The first major difference in this culture was that people typically work their whole life for just one company. So, the company brand is very important in attracting talent. Once you're in, you also spend much more time working in teams than in much of the Western world.  
Even more notable was the way he saw Japanese companies taking care of their customers. They cared from start to finish, and about the entire experience. They even want to make sure your drink is served at exactly the right temperature and you are treated in a friendly manner.   
To this day Valentin has carried some of those values and core principles and baked them into his own company where possible.  
Going Digital & The Moment Of Truth  
Stalf left school right after the financial crisis. He had done some internships and learned that consulting and investment banking was good for showing you just how much you could work, and probably how much you shouldn't. As well as how slow things can go.  
It wasn't a great time to be in banking, and Valentin was stuck on the question of what he could do that would have the biggest impact in the first few years.   
He decided to apply to one digital company. He got hired at Rocket Internet. It was there that his world was rocked and the moment of truth struck.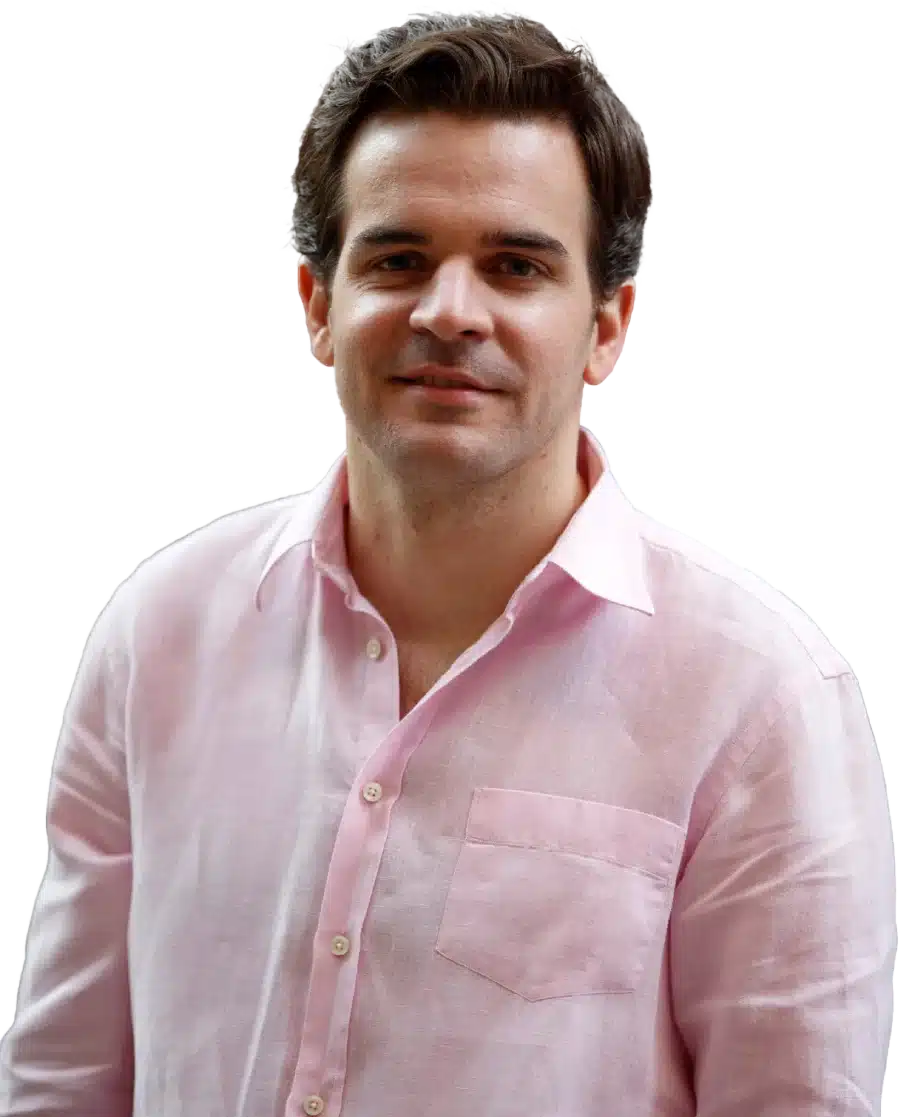 See How I Can Help You With Your Fundraising Efforts
Fundraising Process : get guidance from A to Z.
Materials : our team creates epic pitch decks and financial models
Investor Access : connect with the right investors for your business and close them
In school, you are taught about the organization and how to work at a company for a long time and take years to start something.   
At Rocket, he saw teams coming up with ideas and just implementing and executing. Within six months they would be rocking and rolling with a team of 80 behind a new venture. He realized you could jump on a good idea and go all in and make it happen fast.  
Another big learning from Rocket was how poorly big financial institutions were doing at going digital and implementing mobile payment solutions.  
Becoming The Bank  
Valentin was inspired to found a new bank. A mobile bank. It was clearly a big problem to tackle, so they decided to launch N26 to start with a prepaid card for teenagers.  
They soon found that the parents were using it as much as their kids. They wanted the same mobile experience for their own banking.   
N26 had already raised money for their kids' cards.  They had been through an accelerator program and raised 500k Euros from angels. If they wanted to realize the full potential of the opportunity in front of them, they would have to pull off a big pivot.   
Valentin describes three key steps to navigate these delicate moments in your startup.  
First, you need to let go of your old idea and embrace the new one

Then you have to resell your investors on this new idea

Then you have to gently get your team on board, even though they poured blood, sweat, and tears into the old product for months
At one point they were just three weeks from running out of money. They had pitched 300 investors. 298 said no.  
Then thanks to a lot of PR buzz and getting mentioned on various international tech blogs, and unique card design, they got a million Euros, and then 10 million in a Series A that took just two weeks to pull off.   
They've now raised over $670 million, and with a valuation of over $3.5 billion are one of the most highly valued in Europe. Storytelling has played a key role in this. This is being able to capture the essence of the business in 15 to 20 slides. For a winning deck, take a look at the pitch deck template created by Silicon Valley legend, Peter Thiel (see it here) that I recently covered. Thiel was the first angel investor in Facebook with a $500K check that turned into more than $1 billion in cash.
Access The Pitch Deck Template
Your email address is 100% safe from spam!
Today, the company has a team of 1,500 people. With offices in Berlin, Barcelona, Sao Paulo, Vienna, and New York City.
Listen in to the full podcast episode to find out more, including:  
How fundraising changes at each stage

How to develop yourself and your team as you experience hyper-growth

How to test your hypothesis before building a product or writing any code

The rise of startups in Europe
SUBSCRIBE ON:
Facebook Comments