Osama Elkady knows a thing or two about building multi-billion dollar companies. His startup helps them grow every day.   
I had the great opportunity to interview Osama on a recent episode of the DealMakers Show, where he talked about growing as a leader when your company is growing by triple digits.
We also discussed the myths of big companies, overcoming the challenges of being a small one, what you need to succeed, how to say no to VCs and what you can learn by working with Larry Ellison.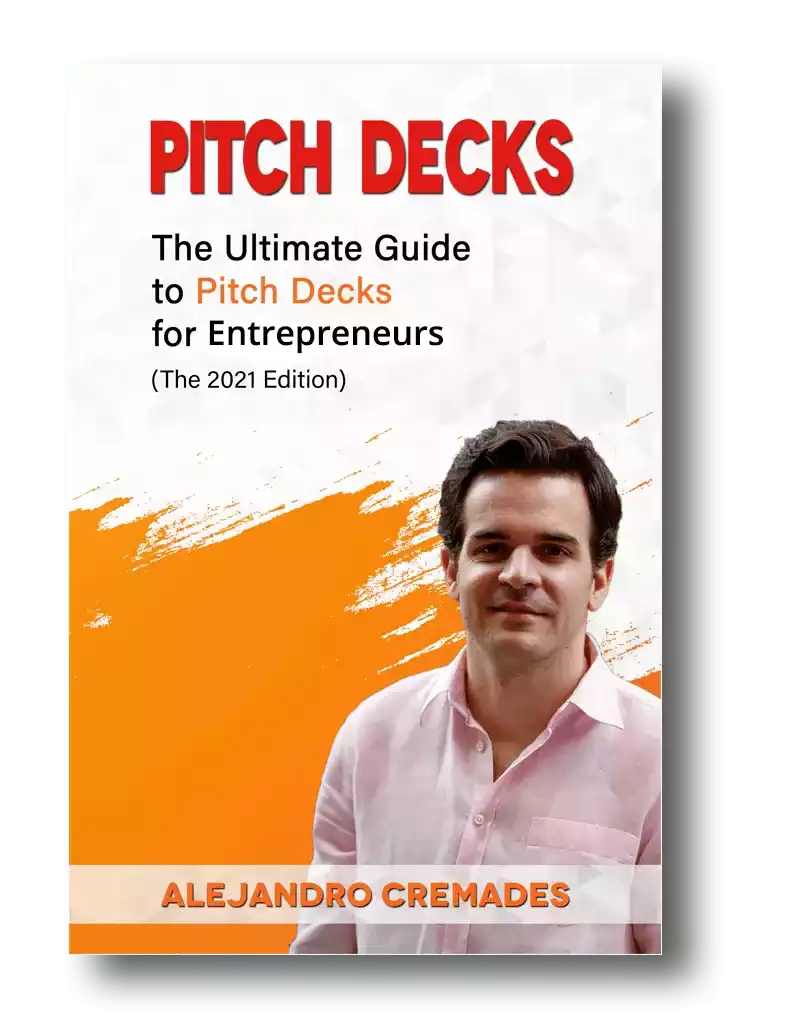 *FREE DOWNLOAD*
The Ultimate Guide To Pitch Decks
Listen to the full episode and review the transcription here. 
Here is the content that we will cover in this post. Let's get started.
Press "EL" For Elkady  
Elkady was born and raised in Cairo, Egypt. He said he was fortunate to study computer science at Ain Shams University, one of the most prestigious schools in the country.  
Elkady's rise came at an opportune time, as early computers began to change the world. In a few short years, he went from working on fax machines to working with the Macintosh, the original Windows operating system and huge mainframe computers.
Then, in 1994, he got a call that changed his life.
Oracle saw his work and reached out to ask for his help with a short-term project. They flew him to Silicon Valley, gave him an apartment and car. – Elkady did well, and they asked him to stay for another three months.
Before long, he was a director and senior member of the application development team, and his project contract turned into a 20-year gig. Elkady's new job took him on the road plenty more as he helped lead Oracle's international expansion, working with customers in Asia, the Middle East, Europe and back.  
All of this was still early in Oracle's meteoric rise – at the time, there were just two EL listings in the company phone book: Elkady and Ellison.   
Working With Larry Ellison  
Most people only know the Larry Ellison depicted as the tough Samurai warrior in third party documentaries, or the Larry Ellison that buys entire Hawaiian islands.   
Elkady saw a different side – he told me he loved working with Ellison and learned a lot from the famous salesman. Much like the revered Steve Jobs, Osama says Ellison is more than a brilliant technician; he knows marketing too.   
Elkady also says that the iconic entrepreneur had a true open-door policy and would listen to his team with a careful ear – something Elkady has made sure to carry with him to his own venture.  
The Myths About Big Companies  
Not only does Elkady speak of a different side of Ellison than most have heard of, but he also has an incredible level of experience working with other giant companies.  
While the challenges of corporate bureaucracy were certainly part of the reason that Elkady decided to go out on his own to launch Incorta, he also sees the need for corporate giants to embrace innovation if they want to continue to thrive.
Elkady is committed to helping these companies meet the needs of 21st-century customers, and he's doing it by giving them the tools to get instant answers to their questions.   
No matter how brilliant an idea is, starting something completely new in any massive bureaucracy is hard. At best, it is insanely slow. If you really want to change things, you've got to do it from the outside.
From the other hyper-successful founders we've had on the DealMakers Show, that seems to be the status quo, whether you are talking about Google, Disney or anyone else.   
In a startup, however, you can do things fast, and you don't have to do them any particular way just because that's the way it's always been done.  
On the other hand, big companies are competitive. They are paranoid about their future positioning and they know they need to be thinking ahead and harnessing new technology in order to maintain their competitive advantages. Quarterly and annual goals can't be forgotten, but speed can't be a barrier to innovation.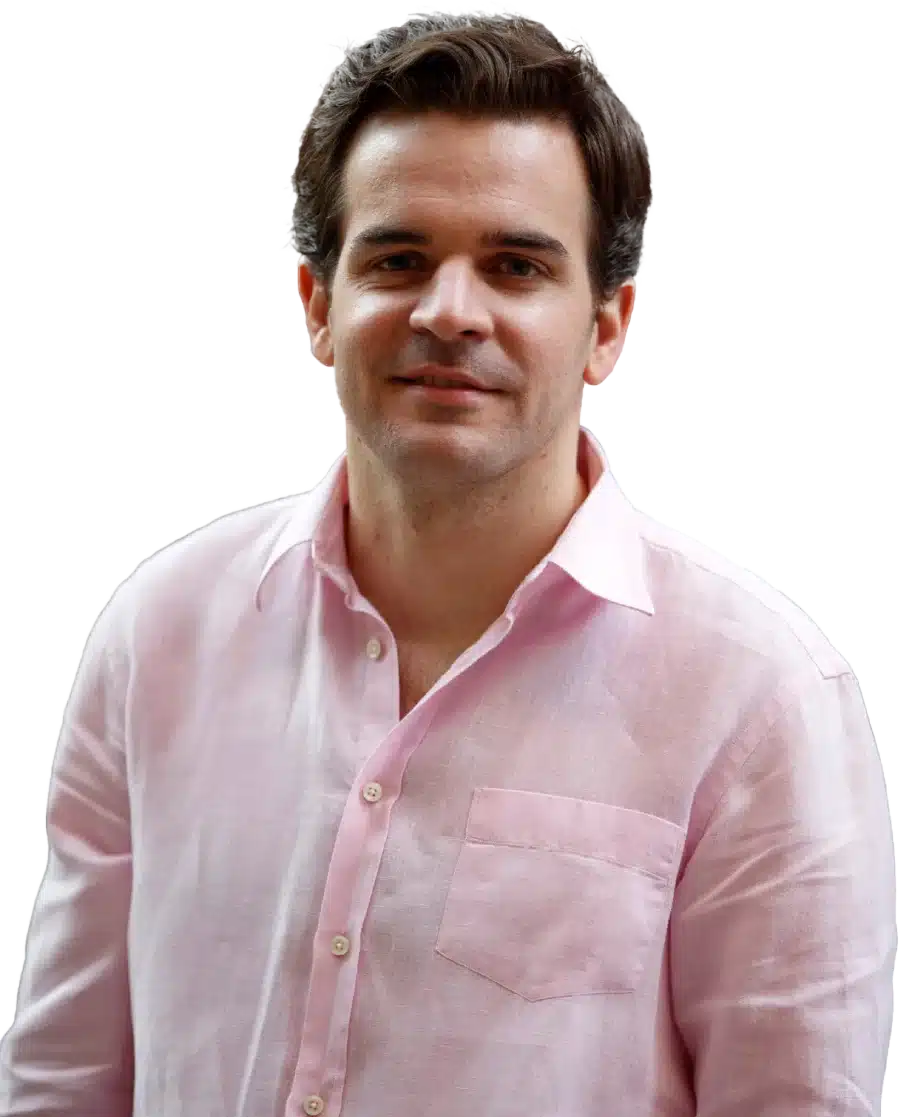 See How I Can Help You With Your Fundraising Efforts
Fundraising Process : get guidance from A to Z.
Materials : our team creates epic pitch decks and financial models
Investor Access : connect with the right investors for your business and close them
Elkady told me that one company, a global leader in semiconductors and manufacturing, made a big bet on Incorta about five years ago when the company was still in its nascency.
With Incorta, they've been able to streamline business and work in real-time. The result has been an unprecedented acquisition spree that's taken the company from an $11B market cap to over $120B.   
One of the great perks of serving major corporations is that you are also able to generate much larger revenues. If you are making or saving your clients billions of dollars, you can charge accordingly.
With those types of numbers, you can also afford to attract and build a team to support more of those big successful companies.
Raising Capital  
When Elkady resigned from Oracle and took a leap of faith with his co-founders, they had no funding lined up, deciding instead to go all in.
They immediately began visiting customers and selling prototypes, and between friends, family and their early sales, Incorta quickly sold over a million dollars.  
That funding helped them build the real thing, and Elkady calls it the best money he's received to date – these initial customers were not just giving him money, they were giving him the resources he needed to build his dream.   
Mastering Sales As A Startup  
Elkady says step one for startup sales is selling your team. You've got to sell them on your dream, how you're going to change the world and where you see your company in five years.
As Elkady puts it, selling as a startup is all about trust, personality, and confidence.  
Elkady says one of the greatest hacks, especially in enterprise-level sales, is to hire great sales leaders –hose who already have a network, have already sold to that network and have personal connections with your ideal customers.   
Incorta and Elkady subsisted on sales revenue for longer than they intended, but after years of saying no to VC money, they did finally take capital from a host of Silicon Valley heavyweights – the company counts GV (formerly Google Ventures), Kleiner Perkins, M12 (formerly Microsoft Ventures), Sorenson Capital, Telstra Ventures, and major investor Ron Wohl as backers, and has raised nearly $75 million to date.  
Storytelling is everything which is something that Osama was able to master. Being able to capture the essence of what you are doing in 15 to 20 slides is the key. For a winning deck, take a look at the pitch deck template created by Silicon Valley legend, Peter Thiel (see it here) where the most critical slides are highlighted.
Remember to unlock the pitch deck template that is being used by founders around the world to raise millions below.
Access The Pitch Deck Template
Your email address is 100% safe from spam!
Listen in to the full podcast episode to find out more, including:  
The importance of advisors

Prioritizing building a team

Why you always want to have two years of cash in the bank

Why you need to listen to everyone in your company

Why existing customers always come before acquiring new ones

How to connect with Osama

How to grow yourself when your company and team is growing over 100% per year
SUBSCRIBE ON:
Facebook Comments