Girish Mathrubootham has built an incredibly popular startup from the ground up. A company that fuels businesses of all sizes, and is probably becoming far more important in the wake of the big events of early 2020.
Girish recently appeared as a guest on the DealMakers podcast. During the interview that we recorded back in February, he shared how he has raised hundreds of millions of dollars through a Series H fundraising round, been through rebranding, built cloud-based global software solutions, and has even created what he calls an alternative model for designing software. His company Freshworks has even acquired 12 other organizations according to Crunchbase.
Listen to the full podcast episode and review the transcript here.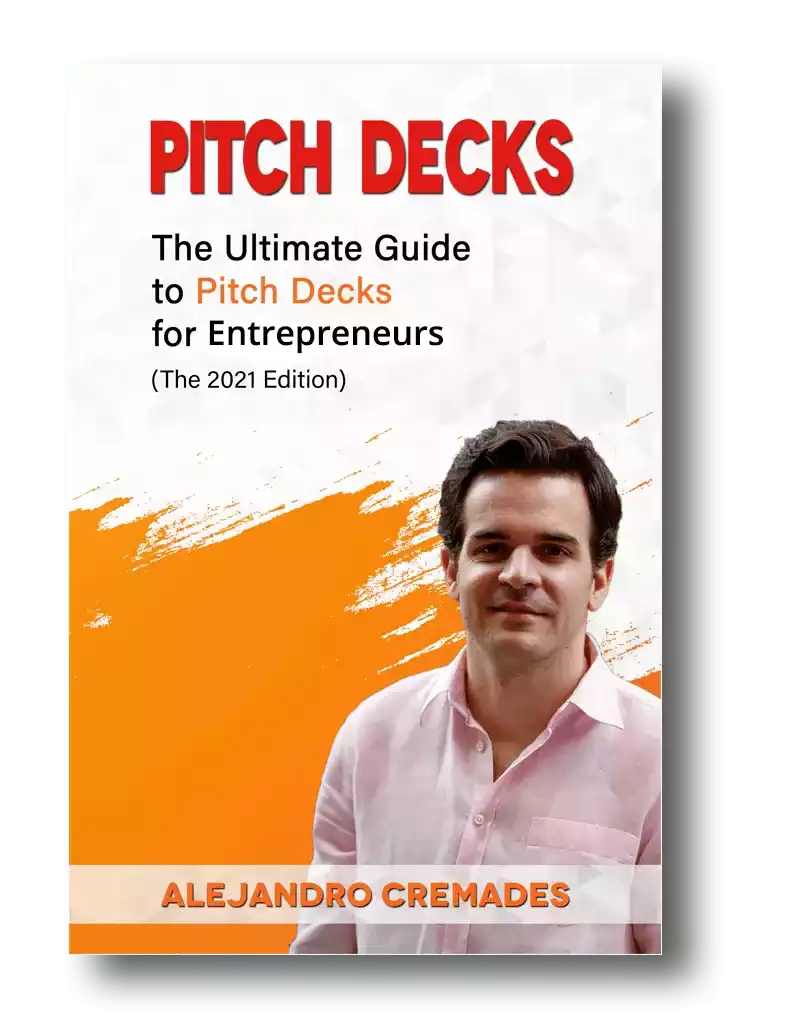 *FREE DOWNLOAD*
The Ultimate Guide To Pitch Decks
Here is the content that we will cover in this post. Let's get started.
Everything Started With An MBA
Girish was born in the Southern Indian state of Tamil Nadu. He grew up in the small town of Trichy. He left college in 1996, and the job market was tough. So, he applied for an MBA program and headed off to Chennai.
After completing his MBA he went on to work at software companies HCL Technologies, Cisco, eForce, and Zoho.
The Art Of Transitioning
Mathrubootham has become somewhat of a master of transitions throughout his career. He was a Java programmer, a trainer, an engineer, and then VP of Product Management. A position he says is great training grounds for becoming a CEO. Then as a founder, you add HR, finance, and sales.
In a recent Tweet, he wrote that "Building a company is like building a product where culture is the UX for employees and customer experience is the UX for customers."    Although he has clearly surrounded himself with some of the best minds and advisors today, Girish is a big advocate of just learning by doing. No matter how long you go to school there is a lot you'll never be given to prepare you for real life. You have to allow yourself to be curious about learning new things.
Then it's also about building a great team. He says the age of rockstar talent is over. It is now about building great teams. You want product managers who can see things from a user's point of view. You want designers who prize craftsmanship and attention to detail. In developers, you want the ability to break down complexity to simplicity.
All Good Startups Begin With Experiencing Personal Frustrations
Girish Mathrubootham's story started with a broken TV.
In 2009 he was moving back to Chennai, India from Austin, TX. Among his belongings being shipped was a Samsung TV. It arrived broken. No amount of emails and calls and requests managed to get any results from the insurance he had paid for.
A year later he hit an online forum to share his terrible experience with others. The very same day he was contacted by the president of the company and had the money in his bank account.
This was his eureka moment. He saw the shift in power from the companies to the people and individual customers.
Leaning on his experience of building help desks before he set out to build his own first product, Freshdesk which would later rebrand to Freshworks.
Building A Global Digital Business
Girish quickly assembled a team of six to develop the product. Finding product-market fit wasn't much of a challenge. What appeared more challenging was to build a big business with this out of Chennai, India, and to ever hope of being fundable at the VC level.
After nine months of development, they launched. Within 3 days they had their first customer. It happened to be a college in Australia. Their first six customers represented businesses on four different continents. They had instantly gone international. They were doing it all remotely. This was back well before most thought of going 100% remote.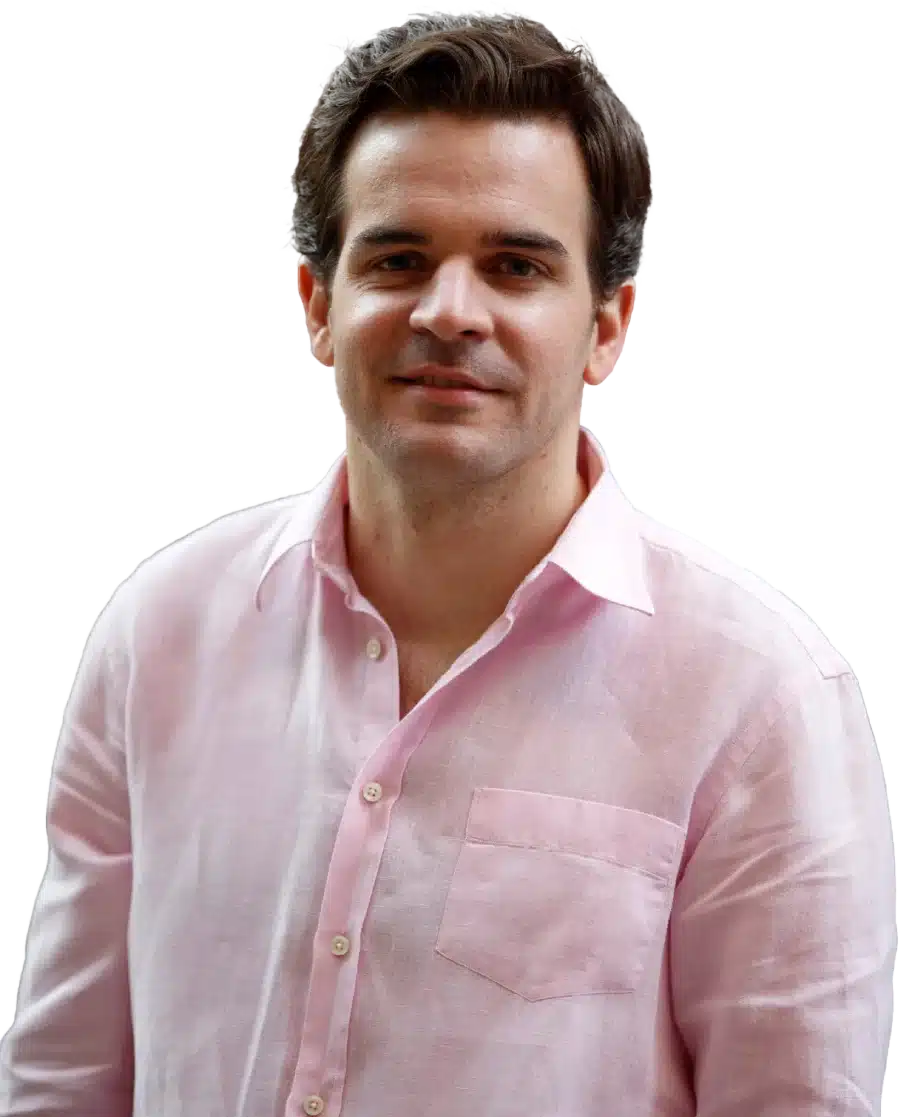 See How I Can Help You With Your Fundraising Efforts
Fundraising Process : get guidance from A to Z.
Materials : our team creates epic pitch decks and financial models
Investor Access : connect with the right investors for your business and close them
After hitting 100 customers in their first 100 days, and doubling that in the following 100 days, they got noticed by investors. Accel and Tiger Global gave them a few million dollars.
While they were doing well in the SMB sector with this remote business model, and even gained large international franchise clients, they saw they were missing out on a lot of business.
Many bigger companies were just used to being sold in person and doing face to face meetings. They weren't the type to search for Google and buy software online.
So, they began setting up small teams and offices in Europe, Australia, and the US.
Today, they have 3,000 employees, across 13 offices, with customers spanning 126 countries.
They expanded their product line and kept adding services for small to enterprise businesses.
For others thinking about their own startups, Girish's top advice includes to just go for it. If you are scared of becoming an entrepreneur, accept that it is hard, but look at how many others are doing it successfully. You can too. Learn how to learn, and start doing.
It has worked out well for Girish and Freshworks. They've already raised almost $400M, from tier 1 investors including CapitalG and Sequoia. Storytelling is everything which is something that Girish was able to master. Being able to capture the essence of what you are doing in 15 to 20 slides is the key. For a winning deck, take a look at the pitch deck template created by Silicon Valley legend, Peter Thiel (see it here) where the most critical slides are highlighted.
Remember to unlock the pitch deck template that is being used by founders around the world to raise millions below
Access The Pitch Deck Template
Your email address is 100% safe from spam!
Listen in to the full podcast episode to find out more, including:  
The best practices for pulling off a rebranding 

What was more important than the money when bringing in these top VCs

How the Freshworks Software Academy is lifting kids out of poverty

How a high valuation helps your startup

How they turned a Twitter attack into an epic PR moment

The concept of Indian Democratic Design

Alternate design models
SUBSCRIBE ON: