One of the most common questions I've received over the years of working with entrepreneurs is how startup founders can connect with the investors they need to fund their ventures.
Over the past six months I've had the huge honor of interviewing on the DealMakers Podcast some of the most successful entrepreneurs. Some of them have sold their companies for billions where the chances are 0.0005%.
During the interviews I always asked founders how they met their investors. I identified this pattern where they would for the most part tap in the same places to find their investors. Below is a list with those places which you can also use for your own capital raising efforts.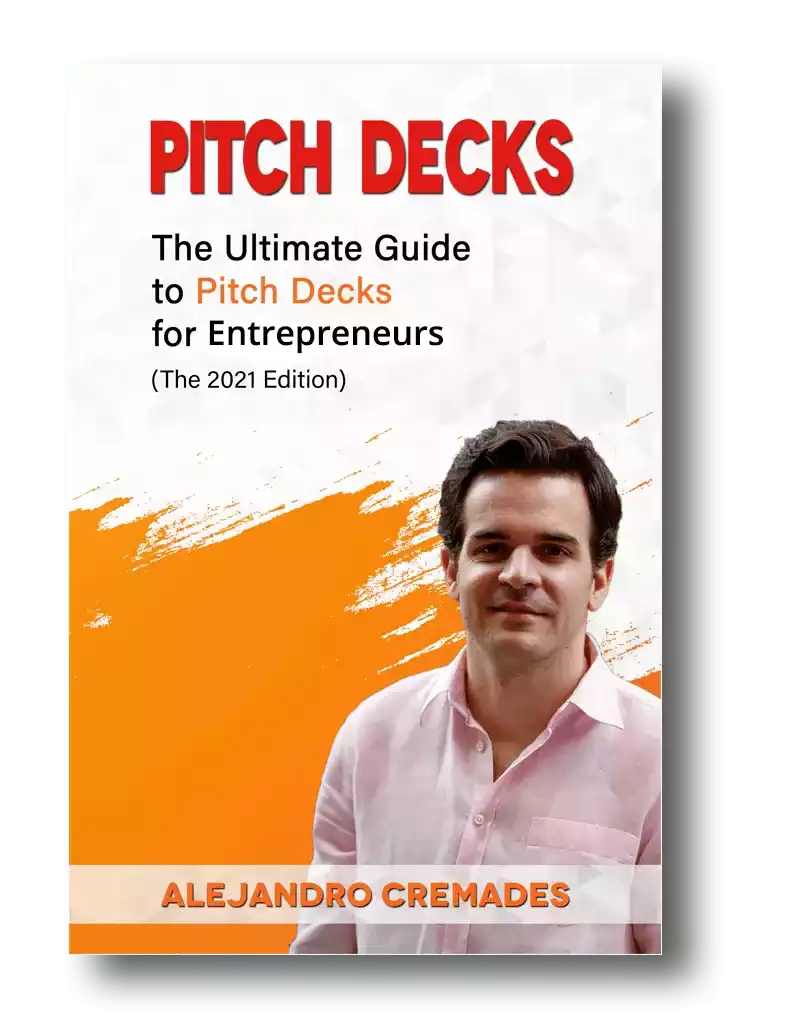 *FREE DOWNLOAD*
The Ultimate Guide To Pitch Decks
Here is the content that we will cover in this post. Let's get started.
1) School Buddies
We hear so many stories of startup entrepreneurs dropping out of college or just seemingly being born into entrepreneurship. Yet, one of the most common ways those with the best funded startups have met their investors and cofounders is through the connections they made in college.
You can absolutely make it without attending an Ivy League school or having a MBA yourself. Though, even if you see no value in the education and lessons taught in university lectures, college just might be worth it for the networking opportunities.
2) Events
Whether it has been launching at TechCrunch Disrupt, attending demo days, going on TV shows, or networking on other occasions, events can be a great way to meet investors. Some choose to downplay this channel. It is true that many VCs have picked over the startups in attendance for the ones they want to fund far in advance. Yet, they can be a great place to begin gaining more introductions and building relationships.
3) Accelerators
Startup accelerators and incubators are not for every entrepreneur or venture. That's even if you can qualify to get into the most competitive ones. Yet, for those that can get into one of these programs, there can funding to be found. That normally comes in the form of some initial seed money, followed by introductions and recommendations.
Many often accelerator programs culminate in demo days with hundreds of potential investors in attendance where founders showcase their pitch decks on stage. Even without the funding, entrepreneurs can often benefits from the education and intense focus.
Below is a pitch deck template that has been used by founders to raise millions which you can now access for free.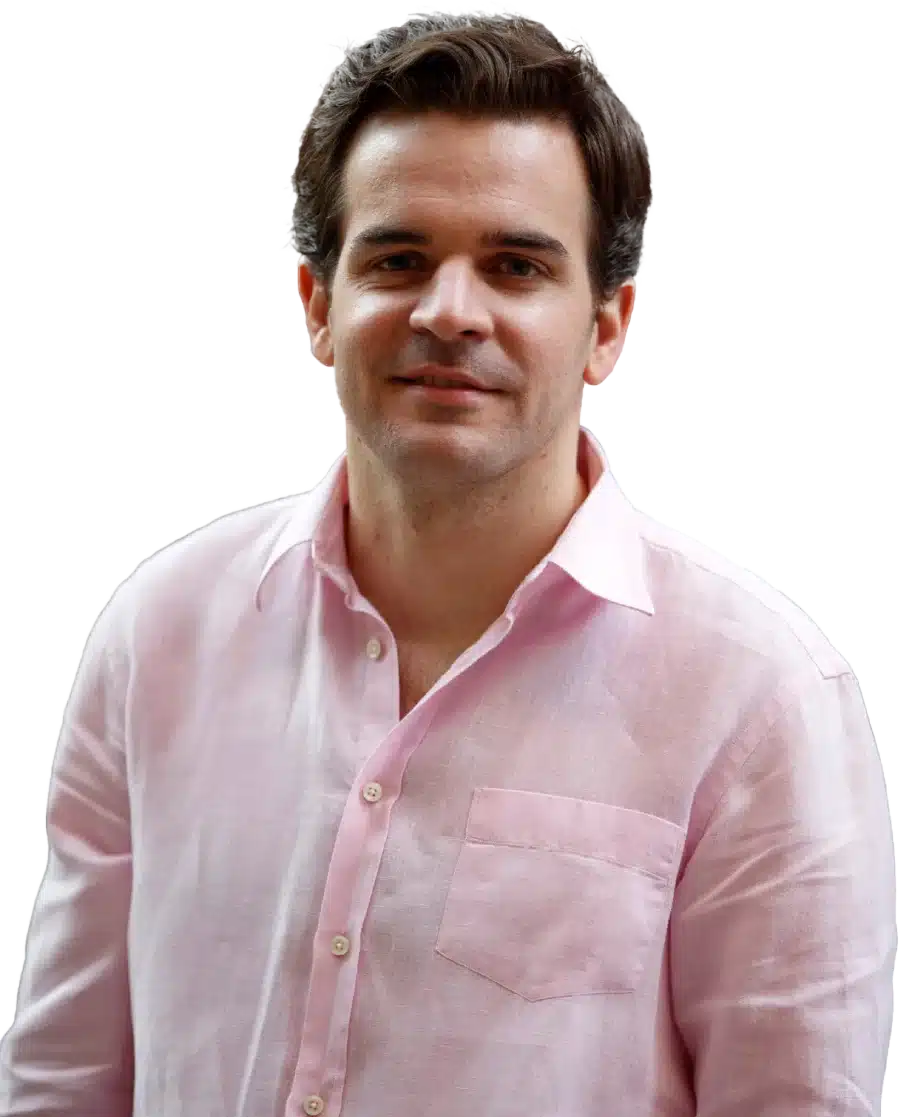 See How I Can Help You With Your Fundraising Efforts
Fundraising Process : get guidance from A to Z.
Materials : our team creates epic pitch decks and financial models
Investor Access : connect with the right investors for your business and close them
4) Lawyers & Advisors
Fundraising and arranging a profitable business exit bring a whole new realm of things to learn and master for startup founders. What it takes to come up with a winning business idea and hustle to get it off the ground can require completely different knowledge bases and skills that what it takes to successful raise a funding round on great terms, and negotiate and survive an acquisition.
Lawyers and advisors can be invaluable for surviving and thriving through these different stages. The best will also have great connections to investors that have been actively funding other startups.
5) Content, Content, Content
From early updates to prospective investors to ongoing blogging and article marketing to cultivating PR and media attention, content can play a pivotal role in getting noticed by angels and VCs. It can also go a long way to making the sale, and negotiating good terms, even before the pitch. If you are chasing capital because you think cash is king, remember that content is king and key to getting that money.
6) Getting Found as a Successful Business
Nothing is more attractive to investors than a successful business. If you focus on truly honing a great idea, polishing a profitable business model and scaling a vibrant company with a good culture and talented team then the money will find you. Right now angels and funds are hungry for opportunities to put their money into.
As long as you are not hiding under a rock, there is a good chance you will get buyout offers. Though that doesn't necessarily mean the right investors will find you. It's best to be intentional and strategic in who you bring into your company.
7) Through Your Peers & Competitors
Of all the entrepreneurs I've interviewed on the DealMakers Podcast many of those most successful at raising tens of millions of dollars and more, and who have secured nine and ten figure exits, are those who say they actually found their investors and buyers through fellow founders and even among their top competitors. They swear by maintaining relationships with other peers over the years. They may be among the most profitable relationships you develop.

Access The Pitch Deck Template
Your email address is 100% safe from spam!
8) Cold Emailing
Perhaps surprisingly, some of the biggest success stories have come from the simplest approaches to contacting investors. You should be prepared to spend months in fundraising mode and dealing with dozens or hundreds of no's. Yet, some have scored big by simply soliciting well known angel investors with cold emails and DMs. Grab a proven template and try your hand at it.
Summary
If your startup is going to get off the ground and become everything it is capable of being, there is a good chance you'll need to raise some serious capital as fuel, and bring along some smart board members. Above are some of the most common ways to connect with those with the capital. Get more details on how these and other founders have used these strategies to raise millions via the DealMakers Podcast.
If you are working on or optimizing your own pitch deck, make sure to check my pitch deck template below.
Facebook Comments