Working on starting and growing your own venture? Check out the 300 best tools and resources for entrepreneurs.
Taking a look at the journey's of the most successful entrepreneurs, companies and founders with amazing exits, it is clear that startup success is a lot less about what you know and your coding skills when you take the leap than about leveraging resources, learning as you go and find the best help. Here's where you'll find access to many of the things you'll need and find of value on your own mission.
Best Tools And Resources For Entrepreneurs:

Resources For Fundraising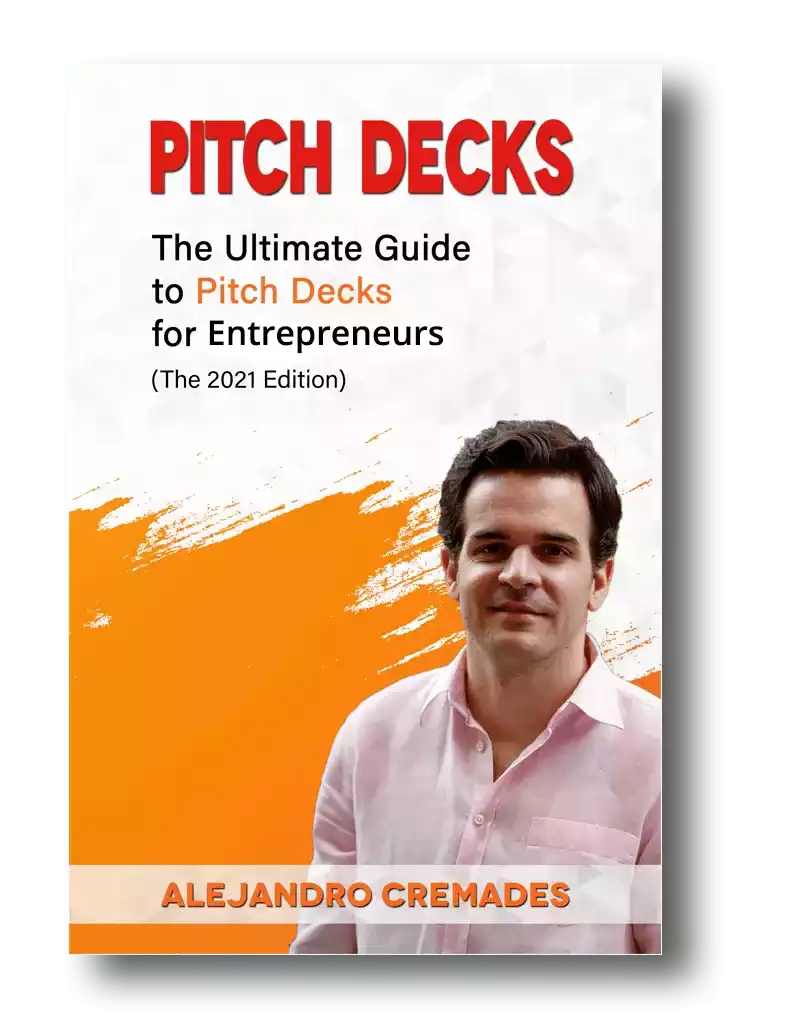 *FREE DOWNLOAD*
The Ultimate Guide To Pitch Decks
The

Inner Circle

for tips and see how much you should be raising at each round

Winning

pitch deck template

for showing your opportunity in the best possible way

Panthera Advisors

for fundraising consulting and getting connected to raise money

Dealmakers Podcast

for learning how others have successfully raised millions

The Art of Startup Fundraising book

for all the steps you need to take

The

SEC regulations

for crowdfunding a funding round

9 ways to

meet your next investors

How to bootstrap

your startup to $100M in revenue 

Founder Suite is a CRM for managing the fundraising journey
Crunchbase is the biggest database of data around startups and investors
Storytelling is everything in fundraising and founders need to be able to master this. Being able to capture the essence of what you are doing in 15 to 20 slides is the key. For a winning deck, take a look at the pitch deck template created by Silicon Valley legend, Peter Thiel (see it here) where the most critical slides are highlighted. Moreover, I also provided a commentary on a pitch deck from an Uber competitor that has raised over $400M (see it here).
Remember to unlock the pitch deck template that is being used by founders around the world to raise millions below.
Access The Pitch Deck Template
Your email address is 100% safe from spam!
You can also make your own the pitch deck template that is being used by startups to raise millions by introducing your email below.
Best Tools And Resources For Entrepreneurs: 

Accelerator Programs For Speeding Up Your Journey
Y Combinator

, the most well known and effective startup accelerator

500 Startups

has spawned some highly successful ventures including Udemy

Techstars

, the accelerator behind Startup Week and Startup Weekend

Plug and Play

, a Sunnyvale, CA accelerator with 60 exits, and 731 investments

MassChallenge

, the Boston based machine that has created over 80,000 jobs

SOSV

, Sean O' Sullivan's 'accelerator VC based in Princeton, NJ

Startup Bootcamp

, the tech accelerator with an average funding of around $1M

Startup Chile

, the popular South American program with lots of perks

AngelPad

, the Thomas Korte accelerator which has helped startups raise over $1B

NYC SeedStart

, offering mentorship and funding for Seed stage ventures in NYC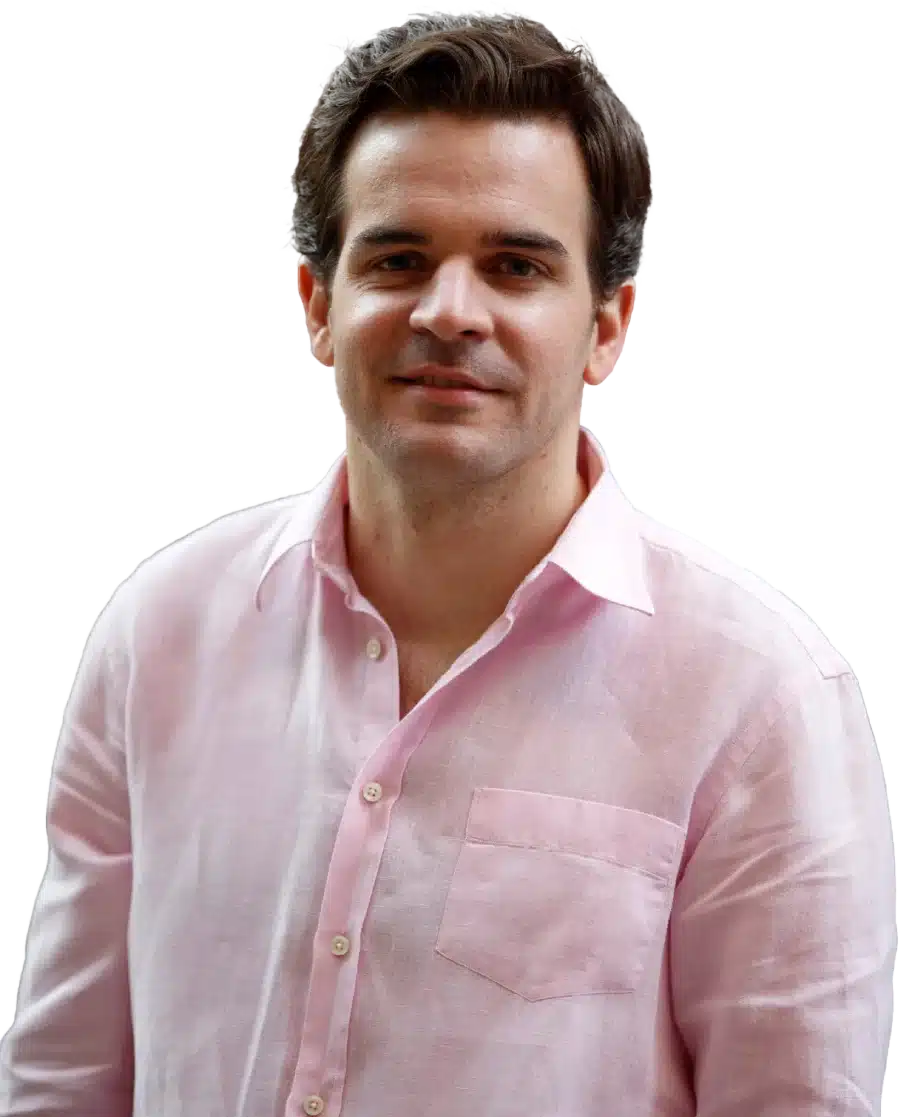 See How I Can Help You With Your Fundraising Efforts
Fundraising Process : get guidance from A to Z.
Materials : our team creates epic pitch decks and financial models
Investor Access : connect with the right investors for your business and close them
Best Tools And Resources For Entrepreneurs:

Hot Venture Capital Firms To Raise Money From
Bessemer Venture Partners

, one of the favorite funds entrepreneurs love to have

Sequoia Capital

, one of the most respected and well known of all funds

First Round Capital

, focusing on early stage startup funding

Benchmark

, Bill Gurley's early-stage investment capital firm out of the Valley

Lightspeed Ventures

, a fund with 350 investments, and a 30% exit rate

New Enterprise Associates

(NEA), based in Menlo Park with $20B under management

Andreessen Horowitz

, the name for founders Ben Horowitz and Marc Andressen

Founders Fund

, the Silicon Valley-based fund started by Peter Theil

Iconiq

, the legendary fund and global office which counts Mark Zuckerberg as a client

Accel Partners

, based in Palo Alto, California since 1983
Best Tools And Resources For Entrepreneurs:

Top Books For Startup Entrepreneurs
Zero To One by Peter Theil

The Art Of The Startup by Guy Kawasaki

The Hard Thing About Hard Things by Ben Horowitz

Harvard Business Review Entrepreneur's Handbook

Delivering Happiness by Tony Hsieh

So Good They Can't Ignore You by Cal Newport

Purple Cow by Seth Godin

Built To Last by Brene Brown

The Lean Startup by Eric Reis
Best Tools And Resources For Entrepreneurs:

Top Blogs & News Sites For Startup Entrepreneurs
Forbes'

Entrepreneurs

column

Techcrunch

Startup Digest

Startup Grind

Venture Beat

Inc.

Fast Company

Entrepreneur

Mashable

AVC by Fred Wilson
Seth's Blog by Seth Godin
Both Sides of the Table by Mark Suster
Gary Vaynerchuk
Andrew Chen
Venture Hacks
Harvard Business Review
Best Tools And Resources For Entrepreneurs:

Marketing Tools For Entrepreneurs 
MailChimp

for email marketing, automation and building a prospecting database

WordPress

for easy to develop and highly scalable websites

Shopify

for putting up new ecommerce stores online fast

Canva

for creating graphics, marketing materials and pitch decks

Google Ads

for gaining visibility fast and testing new ideas

Google Drive

for rapid and real-time collaboration with remote team members

Hootsuite

for managing all of your social media profiles in one place

Fotolia

for legal images for all your marketing materials and online assets

SurveyMonkey

for getting feedback and honing your product and service

Forrester

for data and market research
Best Tools And Resources For Entrepreneurs:

Social Media Accounts To Follow For Entrepreneurs
Alejandro Cremades on

LinkedIn

Richard Branson

on Instagram 

Mark Cuban

on Twitter

Barbara Corcoran

on Twitter

Peter Thiel

on Twitter

Reid Hoffman

on LinkedIn

Y Combinator

on Twitter

Guy Kawasaki

on Twitter

TechCrunch

on Twitter

Bill Gates on Twitter
Ratan Tata on Twitter
Arianna Huffington on Twitter
Biz Stone on Twitter
Aaron Levie on Twitter
Gary Vaynerchuk on Twitter
Tim O'Reilly on Twitter
Chris Sacca on Twitter
Tim Ferris on Twitter
Kevin Rose on Twitter
Paul Graham on Twitter
Jeff Bezos on Twitter
Marc Benioff on Twitter
Sam Altman on Twitter
Seth Godin on Twitter
Michael Dell on Twitter
Jeff Weiner on Twitter
Reid Hoffman on Twitter
Vinod Khosla on Twitter
Pierre Omidyar on Twitter
Ben Horowitz on Twitter
Best Tools And Resources For Entrepreneurs:

M&A Resources & Tools For Startup Founders
Panthera Advisors

for M&A consulting

SEC reporting guidelines

for Initial Public Offerings

Harvard's

clarifications

on M&A disclosures and accounting methods

South Carolina's University Library

for M&A regulations

Pitchbook template

for selling your startup

The value of an

M&A advisor

when selling your company

The

6 Types of Successful Acquisitions

How to sell your company

How earnouts work

in acquisitions

How to value your startup

in an acquisition
Best Tools And Resources For Entrepreneurs: 

Coworking Spaces
WeWork

, 834 locations

VentureX

, 11 locations

Impact Hub

, 92 locations

Techspace

, 9 locations

Industrious

, 44 locations

Bamboo Detroit

1 location

The LAB Miami

1 location

Regus

, 3,000 locations

Green Desk

, 9 locations

Rocket Space

, 2 locations
Best Tools And Resources For Entrepreneurs:

Most Active Angel Investors
Paul Buchheit

Wei Guo

Alexis Ohanian

Scott Banister

Naval Ravikant

Daniel Curran

Marc Benioff

Mark Cuban

Ron Conway
Best Tools And Resources For Entrepreneurs:

Common Excuses If You Don't Want To Launch Your Startup Yet
"I don't have enough time."

"I should have started last year."

"It's before its time."

"I don't have enough money to do it."

"If only I had a little more money."

"I must be crazy to think I can do this."

"Someone else already stole my idea."

"If I tell anyone they will steal my idea."

"I don't know everything I need to yet."

"I'm too young or old to start a business."
Best Tools And Resources For Entrepreneurs:

Top Places To Publish Your Content & Get Noticed
Forbes

for getting in front of the masses

Medium

for circulating your articles

Facebook

for highly targeted and mass distribution

Instagram

for highly visual content

Reddit

for engaging with the crowd

LinkedIn

for getting noticed by potential recruits and investors

Slideshare

for putting your pitch deck online

Business Insider

for SEO and credibility

Entrepreneur

for awareness in the startup ecosystem

Fast Company

for showing off your growth
Best Tools And Resources For Entrepreneurs:

Website Builders
WordPress.com

famous for running 30% of the internet

WordPress.org

for those that want more robust tools

Go Daddy

by the famous domain registrar

Wix

free drag and drop builder

Squarespace

known for beautiful site templates

Shopify

is perfect for ecommerce businesses

Weebly

is free for basic websites

Google Website Builder

offered free by Google

Gator Website Builder

by HostGator

Strikingly

for fast and simple pages
Best Tools And Resources For Entrepreneurs:

Landing Pages & Coming Soon Website Pages
Instapage

claims up to 400% better conversions

Leadpages

a common alternative to Instapage

Launchrock

now part of startups.com

Infusionsoft

now a part of Keap

Wix

fast and easy to use DIY site builder

Squarespace

the slightly more complex, but beautiful page builder

Unbounce

landing page builder with free trial

Hubspot

landing pages and marketing automation

Clickfunnels

for basic video landing pages

Mailchimp

the simple landing page tool for your email marketing
Best Tools And Resources For Entrepreneurs:

Project Management Tools & Software
Basecamp

long running PM software solution

Monday

a newer tool for online collaboration

Hive

offering 1,000+ integrations

Trello

a classic, proven free software 

Freedcamp

free project management tool with white label option

Zoho

one of the most robust options

Asana

named one of the best by Forrester

SAP

one of the most recognized names

Wrike

is used by Airbnb

Smartsheet

offers a 30 day free trial
Best Tools And Resources For Entrepreneurs:

Top Founder Success Stories To Learn & Get Inspired From
Vahe Kuzoyan and Ara Mahdessian

Ali Ghodsi

Jay Chaudhry

Tim Hwang

Michael Cammarata

David Gurle

David Hauser

Derek Wall

Lidia Yan

Nick Green
Best Tools And Resources For Entrepreneurs:

CRM Software
Zoho

offers a 15 free trial

Salesforce

offers a 30 day free trial

BPM online

offers a 14 day free trial

Insightly

used by Bloomberg and Sanofi

NetSuite

one of the top reviewed solutions from Oracle

Hubspot

with many integrations for other automations

Agile

free for 10 users

Infusionsoft

now known as Keap

Pipedrive

from just $12.50 per user per month

Streak

specifically built for Gmail users
Best Tools And Resources For Entrepreneurs:

Hiring & Recruiting Tools 
Zip Recruiter

Recommended by Tim Ferriss and Seth Godin

HackerRank

for analyzing developers by skill

Upwork

the world's largest outsourcing platform

LinkedIn

the place to find professional talent and executives

Pymetrics

for using neuroscience to pick your rockstars

HireRight

for global recruiting

Ideal

used by Indigo and S&P Data

Textio

for creating job ads

When I Work

for employee scheduling

Glassdoor

claims a 30% higher retention rate
Best Tools And Resources For Entrepreneurs:

Pitch Deck Creation & Presentation Tools
Free

pitch deck template

Google Slides

for integration with everything else you do

Canva

to do it yourself and share online

Prezi

ranked better than PowerPoint by university researchers

SalesHandy

with behaviour tracking

DocSend

for secure document sharing

Haiku Deck

for online presentations

Slidebean

AI powered designs

Dribbble

for getting help from designers
Best Tools And Resources For Entrepreneurs:

Top Colleges For Entrepreneurs
Harvard

Stanford

Wharton

Babson

Rice 

Columbia

Miami University

Michigan State

Brigham Young University

Texas A&M
Best Tools And Resources For Entrepreneurs:

Events For Entrepreneurs
Startup Grind

Saastr

Inc. 500 Conference

SXSW

CES

Next Web

London Tech Week

RISE

Startup Weekend

Startup Fest
Best Tools And Resources For Entrepreneurs:

Where To Pitch Your Startup
Shark Tank

Cold emailing angel investors

Y Combinator

Angels Den

Seedstars

MIT $100k Entrepreneurship Challenge

New York StartUp

Startup Fest

TechCrunch Disrupt
Best Tools And Resources For Entrepreneurs:

Tools For Communicating With Your Team

 
Skype

for video chat and free calls

Google Hangouts for team meetings

Google Drive

for collaborating on documents

Slack

used by Airbnb and Oracle 

Monday

a new project management tool

Go To Meeting

for broadcasting and screen sharing

Zoom

for video chat

Harvest

for time tracking  

JIRA

for project tracking

Groove HQ

for shared inboxes
Best Tools And Resources For Entrepreneurs:

Market Research Resources & Tools
Google Trends

to find out what's trending fast

Survey Monkey

for asking your customers how you can help

US Census Bureau

for official demographic data

Pew Research

for advanced research

Statista

for quick stats on just about anything

Alexa

for competitor research

Think With Google

for marketing trends and insights

Nielsen

for marketing data

Deloitte

for business data

Gartner

for enterprise level research

CB Insights for anything related to the venture world
PitchBook great for finding valuations of your competitors
Best Tools And Resources For Entrepreneurs:

Split Testing Tools For Conversions
Instapage

pricey tool for easily split testing landing pages

Google Analytics

a tool no one should try to operate without

Google Ads

the number one platform on the web

Twitter

for content headlines

Unbounce

for SaaS companies

Omniconvert

used by Samsung and T Mobile

Kissmetrics

for advanced analytics

Adobe Target

for testing digital experiences

Apptimize

for mobile testing

AB Tasty

for AI powered experimentation
Best Tools And Resources For Entrepreneurs:

Where To Post & Syndicate Your Video Content
YouTube

the number one platform for video channels and ads

Tumblr

for video blogging and building SEO

Vimeo

for cloud storage and syndicating your videos

Netflix

for branding with your own films 

Udemy

for creating your own video course

Instagram

for live stream and advertising

Snapchat

for live streaming and limited time content

Facebook

for live streaming and daily updates

Wix Video

for creating and monetizing your own channel with ease 

Dailymotion

For becoming a publishing partner on a variety of targeted channels
Best Tools And Resources For Entrepreneurs:

Graphic Design Tools & Help
Dribbble

for finding designs and artwork

Canva

for creating images and promotional material

99 Designs

for comparing designs and getting inspiration for your work

Upwork

for hiring graphic and editing help

Fiverr

for inexpensive design help

Fotolia

for stock images

Aaron Productions India

for explainer videos and custom graphics

Pixabay

for stock images and videos

Pexels

for stock images and video

Shutterstock

for stock images, music and videos
Best Tools And Resources For Entrepreneurs:

Email Services
Mailchimp

for free email autoresponders services

Keap

which was previously known as Infusionsoft

Vertical Response

for email campaign management

Get Response

inexpensive email marketing software for small lists

Pinpointe

for those who have outgrown other email marketing services

Aweber

email marketing with lots of integrations

Constant Contact

email marketing software

ConvertKit

email marketing for small lists

Gmail

by G Suite Business

ZohoMail

for those using other Zoho tools
Best Tools And Resources For Entrepreneurs:

Business Planning Tools & Tips
How To Create A Business Plan 

Small Business Association Business Plan Templates

What To Include In Your Executive Summary

SCORE Business Plan Templates

Winning Pitch Decks Of Highly Funded Startups

How To Find The Best Location To Start Your Business

Go Daddy

for domain registration

LegalZoom

for incorporating your business

Apply for a Tax ID number
Best Tools And Resources For Entrepreneurs:

Top Movies For Entrepreneurs
Fyre: The Greatest Party That Never Happened
Startup.com
Catch Me If You Can
Lord Of War
Wall Street
Rogue Trader
The Godfather Trilogy
The Smartest Guys In The Room
Erin Brokovich
The Founder
Best Tools And Resources For Entrepreneurs:

Top Podcasts For Entrepreneurs
The Tim Ferris Show
The GaryVee Audio Experience
Eventual Millionaire
Entrepreneurs On Fire
Mixergy
The Pitch
Jocko Podcast
The School of Greatness Podcast
How I Built This
Best Tools And Resources For Entrepreneurs:

Resources For Bootstrapping Entrepreneurs
The Lean Startup by Eric Reis

The $100 Startup by Chris Guillibeau

The Pros & Cons of Bootstrapping Your Startup

The 4 Hour Work Week by Tim Ferriss

How To Bootstrap A $100M Business

Small Business Loan Comparison Tool

HARO

for PR and generating buzz

Upwork

for hiring on demand

Guerilla Marketing by Jay Conrad Levinson

SBA.gov
Summary 
There's a lot on your plate when you decide to launch your own business and at each stage. From concept and market research to testing, getting it live, finding the funds to keep going and growing, leading a rapidly swelling team and achieving a grand exit, these resources will give you plenty of assistance.
Make your own the pitch deck template that is being used by startups to raise millions by introducing your email below.
Facebook Comments