What are some of the ways to negotiate better as an entrepreneur? From even before day one as an entrepreneur you'll be negotiating. The faster you get better at it, the better your startup will do. 
From office space to hiring talent, bringing in cofounders, equipment, deals with suppliers, and sales with early customers, it's all about negotiating. Obviously, those who are best at it will have an incredible advantage over the competition.
Perhaps one of the most important areas of negotiations for many of today's world is going to be during startup fundraising with investors. So, how can you negotiate better as an entrepreneur?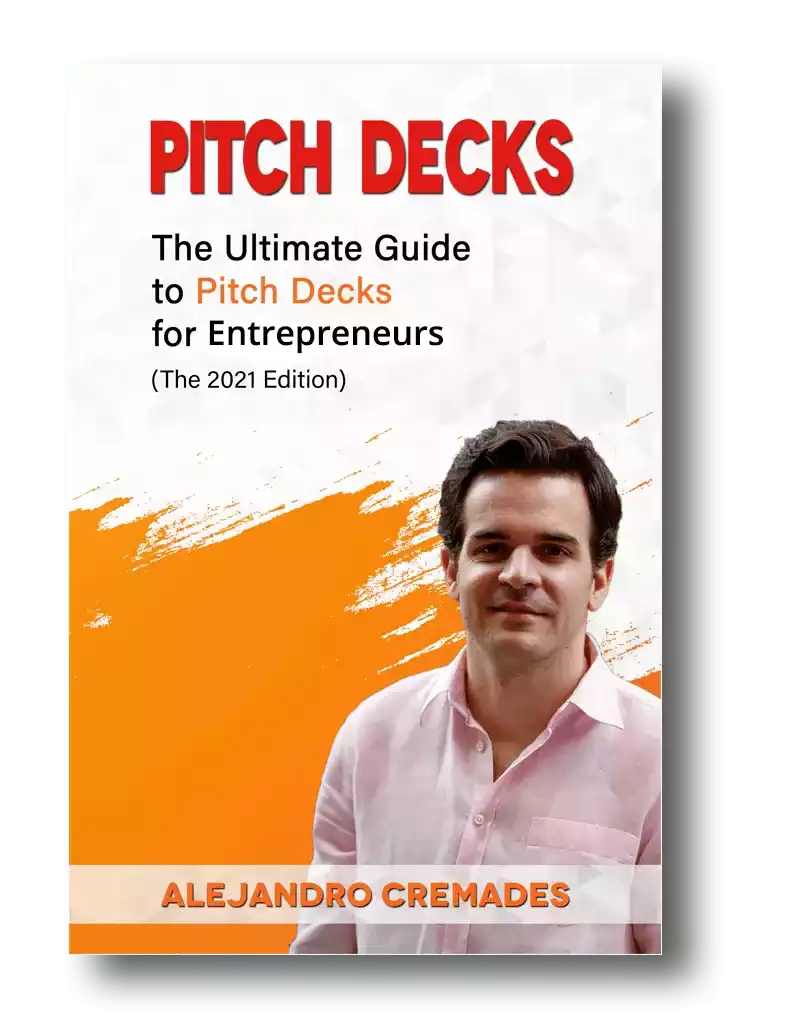 *FREE DOWNLOAD*
The Ultimate Guide To Pitch Decks
Here is the content that we will cover in this post. Let's get started.
1) Know Who You Are Negotiating With
You'll have much more success in negotiating if you know who is on the other side of the table. That includes their representatives, agents, angel investors, VCs, and attorneys. Know their motivations, what makes them tick, the pain they are striving to avoid, and the pleasure they are searching for.
This can start with a simple Google search. You may want to ask around. The more you are prepared, the more power you'll have when it comes to cutting a deal.
2) Listen Twice As Much As You Speak
We have two ears and only one mouth for a reason. Listen to what they are saying. Listen to what they aren't saying. Don't be afraid of silences. Let them talk first. Keep them talking as much as possible. 
Be mindful of what you say. Too little is better than too much. In-person negotiations can sometimes be beneficial. Especially if you are a much stronger negotiator, in a much better position. Otherwise email and through the paperwork can help prevent you from selling yourself short.
If you are able to listen for concerns your closing rate will increase by a mile.
3) Know Your Boundaries
Chances are that there will be some back and forth negotiations. Know your limits. Know where you can give and stretch. Know when to stay firm, say no, and be willing to hold your ground or walk away. You might be surprised at the offers you get if you hold out. Just don't be greedy and miss great opportunities.
Define these boundaries in advance. Know the tradeoffs you are willing to make. Otherwise, you'll end up getting sucked into a deal you'll regret later on.
4) Anticipate What's Next
Just like a chess game you should be anticipating their next move in negotiations. If you did your homework on number one well, you should know how they'll react. You want to be the one driving the negotiations. Not the other way around. Be willing to compromise and give concessions, but done well, you should already have these planned out.
5) Study Sales Skills
One of the distinct disadvantages many technical founders have in general is sales. Negotiation is all about sales. It's one of the skills you'll need to develop. You can and should hire for it. Though you'll still need a good foundation yourself. Invest in learning about sales, down to the words you should and shouldn't be using.
6) Get Good At Storytelling
Storytelling is a significant part of sales and negotiations. Tell an authentic one. Though tell the best story of your business and the potential for this deal and relationship. It can have a profound impact, even when you may otherwise be at an impasse or believe you are at a disadvantage to your competitors. Don't be afraid to get help with this.
You should also be able to adjust your style and highlight different parts of your story for the situation and who you are negotiating with.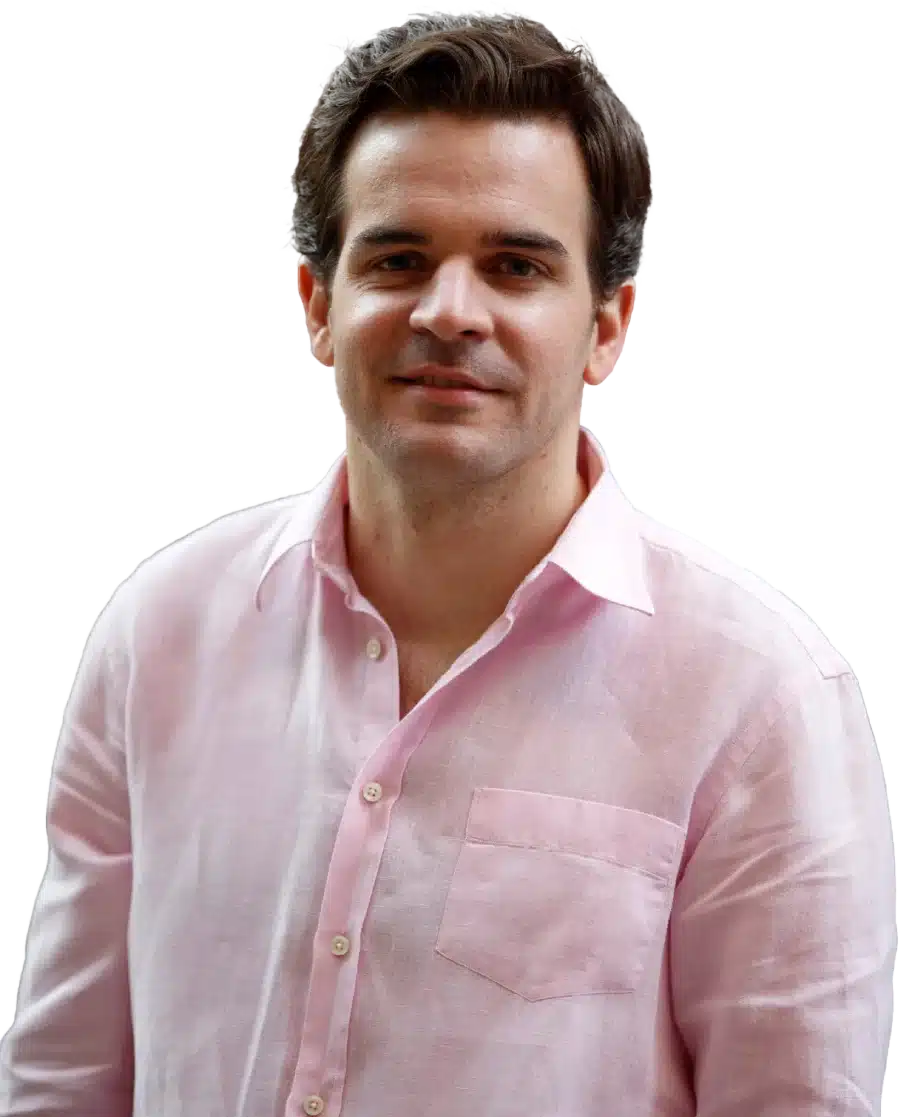 See How I Can Help You With Your Fundraising Efforts
Fundraising Process : get guidance from A to Z.
Materials : our team creates epic pitch decks and financial models
Investor Access : connect with the right investors for your business and close them
Remember that storytelling plays a key role in fundraising and you will need capital to scale things up. This is being able to capture the essence of the business in 15 to 20 slides. For a winning deck, take a look at the template created by Silicon Valley legend, Peter Thiel (
see it here
) that I recently covered. Thiel was the first angel investor in Facebook with a $500K check that turned into more than $1 billion in cash.
Remember to unlock the pitch deck template that is being used by founders around the world to raise millions below.
Access The Pitch Deck Template
Your email address is 100% safe from spam!
7) Be Objective, Not Emotional
It is vital to stay objective. It's easy to get emotional. Especially when you are so passionate about your startup. In general, it can be a strength. In negotiations, it can be a weakness. 
Keep your eyes on the outcome, and what the final deal will mean for your startup in the long run. How you negotiate will say a lot about you.
8) Multiple Choice Offers
Giving multiple-choice offers is a good way to ensure you get a deal done. It is an art that if performed well can ensure you get the deal you really want. It can work out far better than a take it or leave it attitude which may leave you with nothing.
9) Terms Vs. Price
First-time startup entrepreneurs can often get overly hung up on valuations. Sometimes even on dollar amounts and terms in general. Valuations can have an impact. Terms can be far more impactful. Both in the short and long term. Focus your energy there. Even more important, look for other added-value factors. What else can they bring to the table? It may not even cost them anything.
10) Create Win-Win-Win Deals
If the other party doesn't win too, it isn't really a win. At least not for long. It is going to be a much harder sell. It is far more likely to fall apart too. Remember that many of the things you will negotiate as an entrepreneur, such as hires and partnerships, distribution channels, and funding can take a while to close, and those relationships aren't guaranteed to last unless they are happy as well. There will often be third parties in the mix. That may be brokers, bankers, attorneys, agents, and other professionals. They can hold a lot of influence on the deal getting finished. Make sure they are winning in the deal.
In fact, if you don't have your own help yet, there can be many advantages to having a third party on the frontlines of the negotiations. An expert M&A or fundraising advisor who will get you the best deal, and protect you from selling yourself short. 
Facebook Comments