Thejo Kote knows a thing or two about building startups. Two of the ventures he has cofounded were accepted by Y Combinator. One sold for over $100M. He is now working on his third venture. A startup aiming to simplify spending and accounting for other growing businesses.
Originally from India, Thejo Kote grew up with a home library of 3,000 books, and a love for engineering. He devoured biographies and stories of entrepreneurs and successful ventures. After finding his home in the valley, he has become one of those success stories himself.
.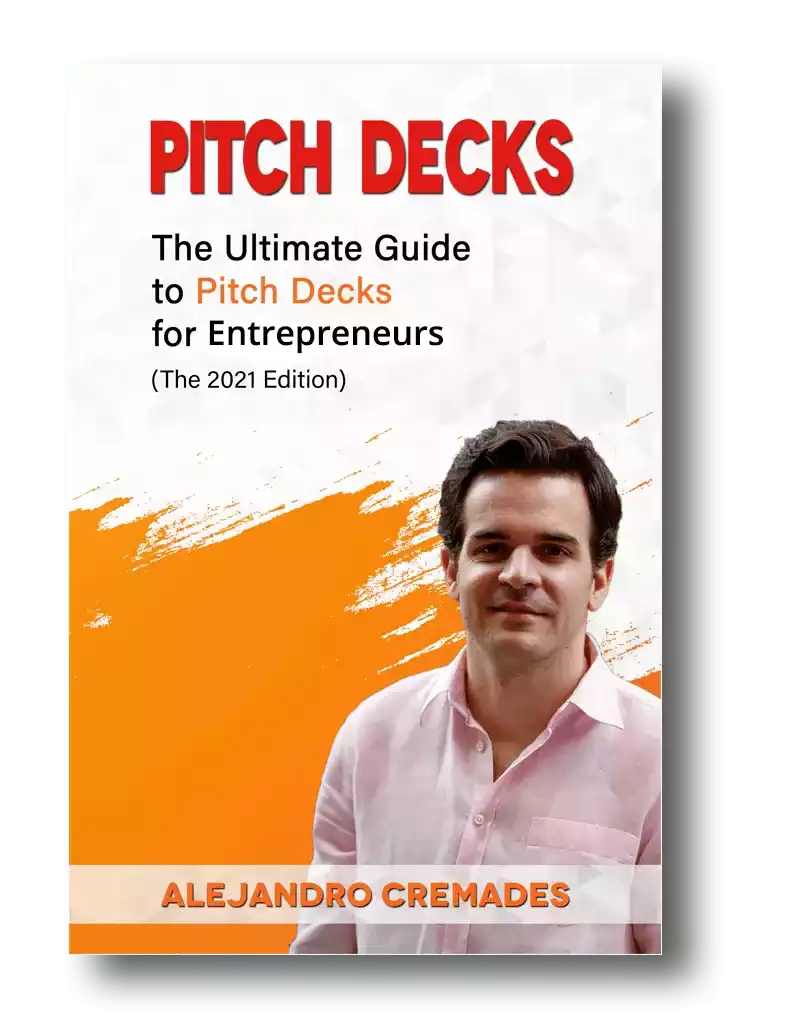 *FREE DOWNLOAD*
The Ultimate Guide To Pitch Decks
Here is the content that we will cover in this post. Let's get started.
Location Matters
Even though his latest venture has a fully distributed team with top talent all around the world, Kote quickly found the value of location for launching successful startups.
He first dreamed of going to work for big tech companies, but couldn't get an interview. Then after landing a corporate job soon realized that just wasn't the environment for him.
He dipped his toes in the startup world by working for a tech company in India. His own side project became one of the largest value-added service providers in the mobile space in his home country within just a couple of years.
With a billion-plus mobile phones in India at the time, the addressable market was there for voice and text message-based service. Yet, the data connections just weren't there yet. This is right around the time Twitter was launching in the Bay Area.
It was a big lesson in how being in the right place can really help your venture become a rocket ship which is getting all the right attention and early users.
Wanting to push himself beyond his comfort zone and binary engineering perspective, Thejo headed to UC Berkeley to get his Masters.
Solving Big Problems Requires Big Money
When putting together the thesis for his Masters,which eventually became Nextdrop, Thejo says he knew that he needed money to make anything work. So, he focused on going to business plan competitions and applying for grants, to get some cash in.
By the end of those two years, he got a big grant from the Kight News competition, organized by the Knight Foundation. They raised about a half-million dollars from that.
That capital offered the ability to pursue one of his two startups, NextDrop and Automatic. NextDrop is tackling water issues in India. While it may be hard to fathom here in the US, knowing when you'll be able to get the next drop of water out of a tap in developing countries is a challenge.
One that brings health issues, and means kids missing out on their education because they need to be on hand to fill containers as soon as water gets delivered to their area. By delivering real-time updates over mobile phones, people in these countries can always know when water is coming and where.
Diving in with Both Feet First
Both NextDrop and Automatic ultimate got accepted to Y Combinator. Though Thejo really decided to focus his time and energy on leaping into Automatic.
It's one of those great startups that were born out of an entrepreneur's own pain points. After buying an old car Thejo Kote found the cost of insurance would be $1,600 to $1,700. Way more than he was making as a grad student.
He dove into the data and analytics side of this to create a hardware device that would help drivers reduce the cost of insurance. You've probably seen them at Apple stores, Best Buy and other major retailers.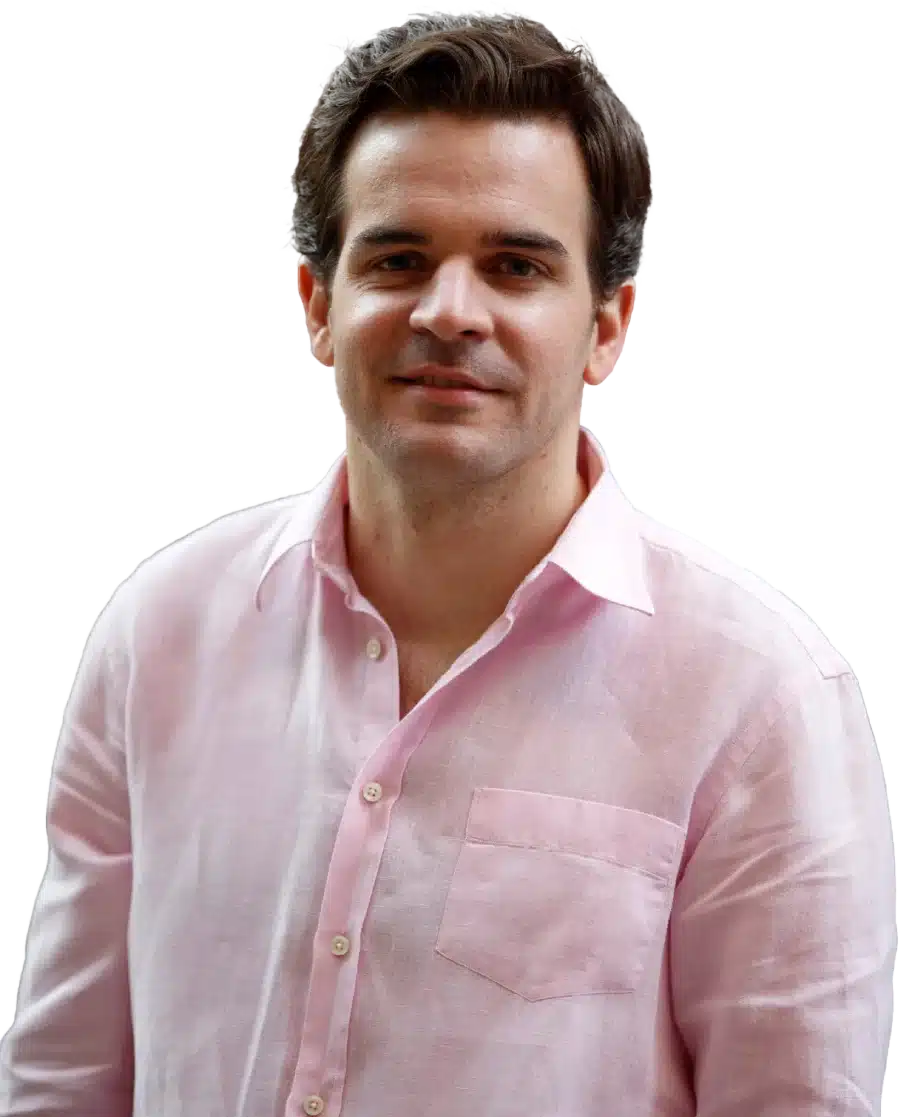 See How I Can Help You With Your Fundraising Efforts
Fundraising Process : get guidance from A to Z.
Materials : our team creates epic pitch decks and financial models
Investor Access : connect with the right investors for your business and close them
The cofounders rented the cheapest house they could find in San Fran, and the house became the office. The didn't pay themselves salaries. They used the debit card for the company's bank account to get groceries to survive.
The Ups & Downs of Entrepreneur Life
While this entrepreneur was certainly achieved great successes, startup life is never without its ups and downs.
In the middle of Automatic's seed round, a senior team member they had hired demanded he be made CEO and put the round at risk. They let him go, but it put the company behind by months in their fundraising efforts. They had to go out and build up an advisory board to give investors new confidence.
Andreessen Horowitz and Founders Fund ended up investing in the Seed Round. They hit AngelList to finish the round and closed it out for $1.5M. They went on raise $30M, including funding from USAA Ventures and Comcast Ventures.
Not an easy thing given that Silicon Valley always thought that doing anything in the automotive space is a stupid idea. At least until Tesla and Uber. He says "you're going to have these near-death moments, but persistence is key, and you stick through it."
Then they grew too fast. As with many others, Automatic found that you can't always rely on VC money to be there. When the new tightening happened in the money market in 2016, Automatic had to layoff 25% of their team to stay afloat.
That's one of the toughest things any founder has to do, but you do it to ensure the company survives. Thejo Kote describes it as "the most difficult decision that I've had to make," so far in his life.
Fortunately, persistence and making it through those tough decisions led to a great exit. Ultimately, SiriusXM acquired Automatic for $115M in an all-cash deal.
Like I've found with many founders, even this kind of money was not a big driver for Thejo.
Being able to deliver for his early employees and investors, and making a difference was far more important.
Just not have to think about money, and the freedom that it gives you to pick and choose what you want to do for the rest of your life is the most game-changing.
After the acquisition, he and his wife did take a break. They traveled around the world. He spent a lot of time talking to others about his next ideas.
Airbase
Thejo's most recent venture is Airbase. A startup solving the pain of juggling spending and bookkeeping for others who are passing through the journey he has been on. They recently raised $7M in a Series A led by First Round Capital.
Storytelling is everything which is something that Thejo was able to master. Being able to capture the essence of what you are doing in 15 to 20 slides is the key. For a winning deck, take a look at the pitch deck template created by Silicon Valley legend, Peter Thiel (see it here) where the most critical slides are highlighted. Moreover, I also provided a commentary on a pitch deck from an Uber competitor that has raised over $400M (see it here).
Remember to unlock the pitch deck template that is being used by founders around the world to raise millions below.
Access The Pitch Deck Template
Your email address is 100% safe from spam!
This time around, before writing a single line of code he really dug into talking to customers, understanding them, and then even pre-selling the product in advance. A great way to de-risk any new venture.
Listen in to the full interview to find out more, including:
The value of Y Combinator and accelerators

Ways to fundraise

How to deal with challenging moments

How to get your company acquired
SUBSCRIBE ON:
Facebook Comments